The Mental Health Awareness Training (MHAT) project focuses on increasing the capacity for and awareness of Mental Health First Aid (MHFA) training to better serve youth, college populations, emergency services recipients, and veterans.
The goal of this project is to reduce rates of depression, suicide, substance abuse, violence and other behavioral health concerns by providing specialized training to individuals and organizational partners who interact with these groups. In addition to the training, the project also seeks to improve access to mental health services by setting up a referral system and increasing the awareness of all available resources.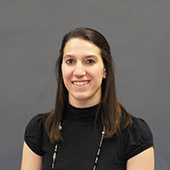 Our goal is to train many individuals from all walks of life in Mental Health First Aid and for them to become aware of the impacts of mental health problems to help reduce stigma and encourage access to appropriate resources.
Heather Dolne, Program Manager
As part of the project, an evidence-based social marketing and awareness campaign will be launched to help decrease the stigma of mental illness and increase the awareness of the need for culturally appropriate services for the targeted population groups.
If you or your organization are interested in receiving MHFA training, please reach out to MHAT@indiana.edu for more information. Trainings are currently ongoing for individuals and organizations located in Monroe County, Indiana.
Partnering Organizations
MCCSC
PALS
IU Bloomington
Monroe County Fire Chief's Association
YMCA of Monroe County
Referral Agencies
Centerstone
CAPS
OASIS
IU Center for Human Growth